Competition
Subscribe to posts
정성욱, 최덕규 학생이 KSCE 2020 Convention 사회기반시설물 드론 촬영 경진대회에서 장려상을 수상하였습니다.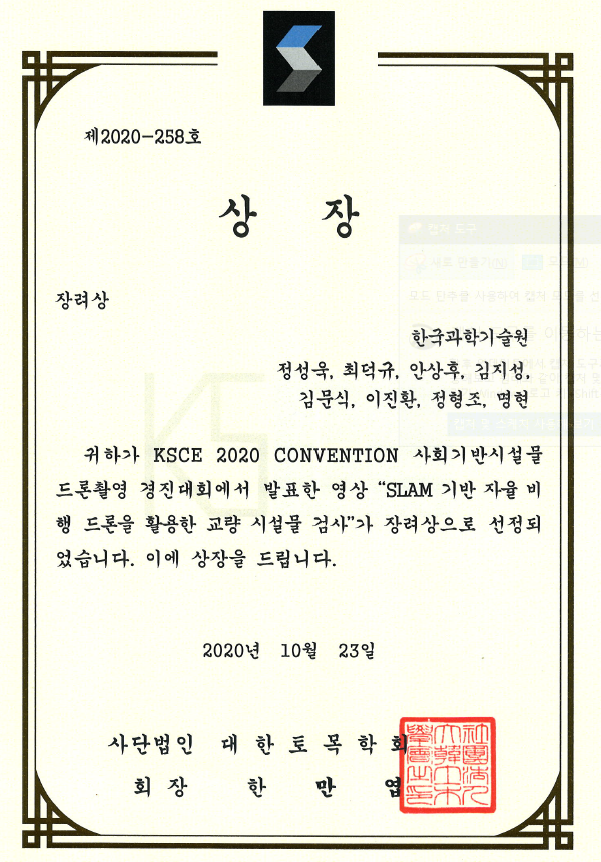 Our lab received the grand prize (최우수상) in KSCE drone image challenge for civil infrastructures.
우리 랩이 대한토목학회 주최의 사회기반시설물 드론 촬영 경진대회에서 최우수상을 수상하였습니다.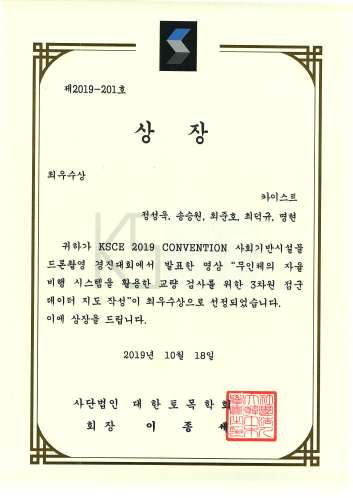 Mr. Hyung Tae Lim and Mr. Chaggyu Park (Master course) won the first award at the LG-Hitachi "
Short-range LiDAR Applications Challenge
".
우리 랩의 석사과정 임형태 학생과 박창규 학생이 LG-Hitach에서 주최한 "근거리 LiDAR 응용 경진대회"에서 최우수상을 수상하였습니다.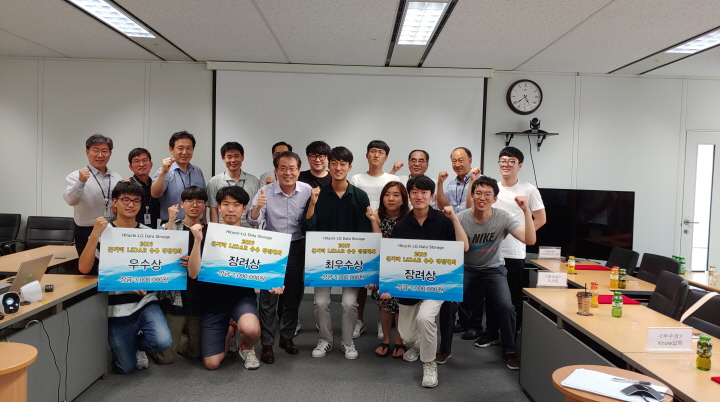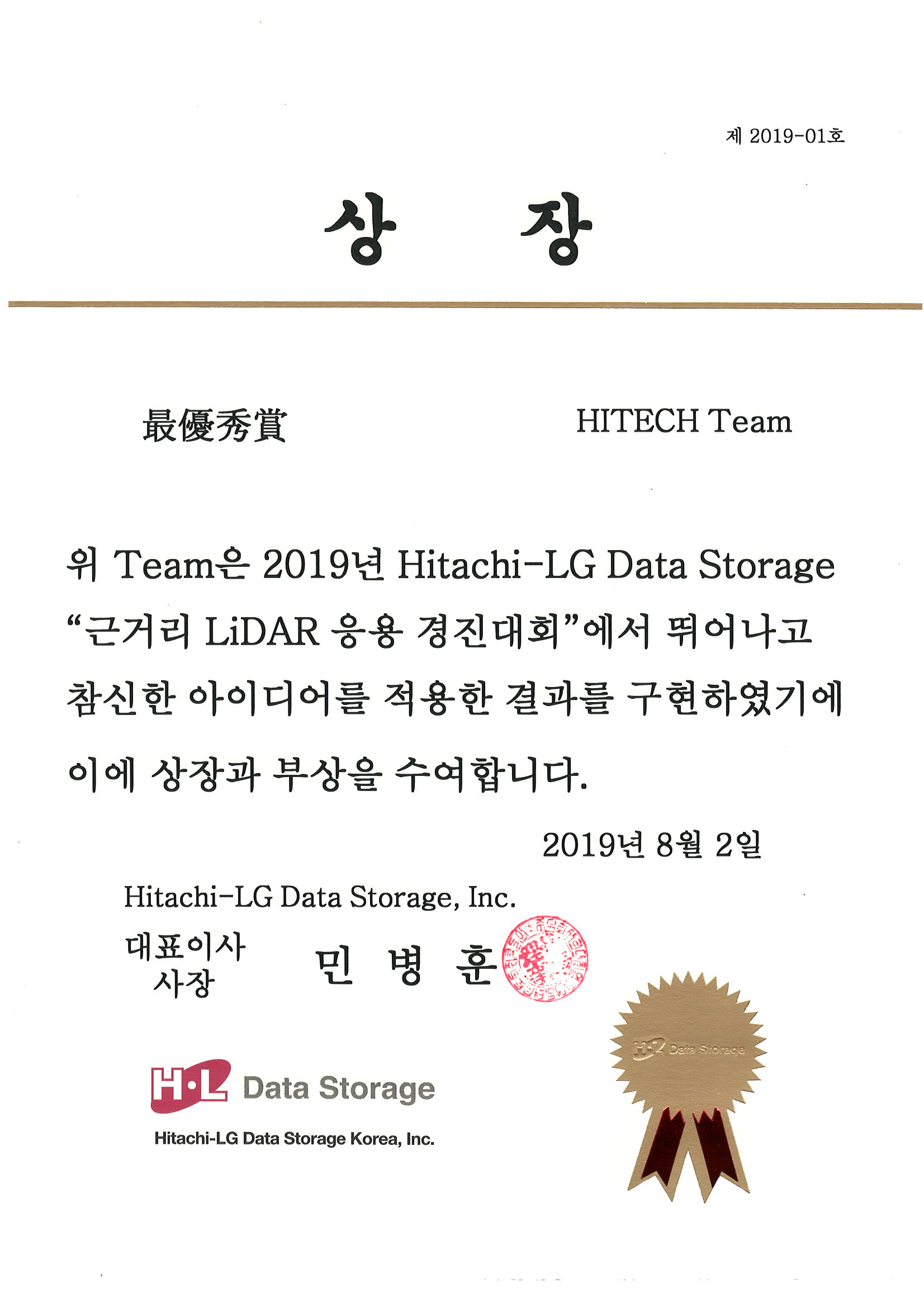 Our team, KAIST-URL, has passed 1st, 2nd, and 3rd round of 
DJI developer challenge 2016
 and was selected as the finalist.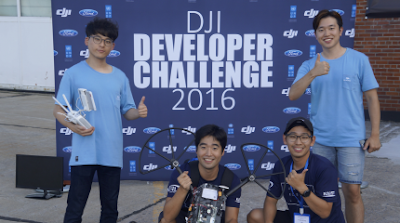 1st round (March 10, 2016)
: 25 selected among more than 100 teams worldwide.

2nd round (May 3, 2016): 15 selected among 25 teams

3rd round (July 11, 2016): 10 selected among 15 teams

The final competition was held in the Grifiss International Airport, Rome, NY, USA on Aug. 27-28, 2016.
Although we could not get the first prize, our team was the only team that tried obstacle detection / avoidance and landing!
See the Youtube video of our final challenge: